April 6th, 2012
My father passed away on November 24th, 2009 at 12:03pm. A few days later, I decided I had to put my two comics, Thinkin' Lincoln and Creep House, on indefinite hiatus.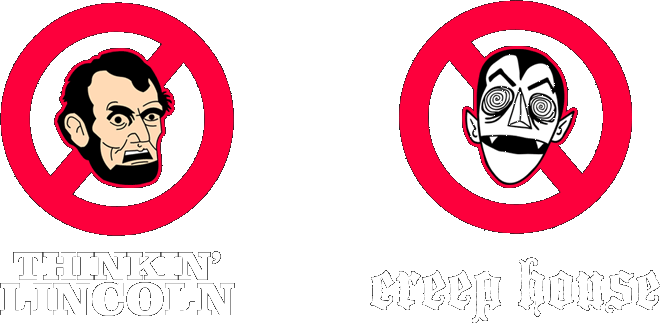 Since then, my life has been hectic. Just a few of the highlights:
In 2010, I finished my Bachelor's degree in English. I also worked many, many hours at my day job on Windows Phone.
In 2011, my wife gave birth to our daughter Svetlana. I also worked many, many hours at my day job on Windows Phone.
At the beginning of 2012, I was promoted to a lead on my team at Windows Phone. Now I work even more hours.
I also have some other projects I've been working on, the most significant of which is a 400 page novel, which is now in the final editing stages before I start sending it off to literary agents.
Will they ever come back?
I appreciate the emails I get occasionally from fans wondering if Thinkin' Lincoln or Creep House will ever come back. Right now, I don't see an end to the hiatus in sight. But I still dream of bringing one or both comics back some day.
Keep Informed
There are a few ways to make sure you get notified right away if the hiatus ever ends.
Sign up for the Hiatus Email List. I'll send an email to everyone on this list when either or both of my comics come off hiatus.
Follow me on Twitter. I will make announcements on Twitter too. Plus I make jokes on there sometimes.
Subscribe to the Thinkin' Lincoln RSS feed.
Subscribe to the Creep House RSS feed.